For families of children with a disability, respite is vital for health and well-being. Parents and guardians need to rest and recharge. We provide opportunities for parents and guardians of children with special needs to take a break or have a "date night", while their children are in the capable hands of professionals and one-on-one care. Parents and guardians enjoy a break, and volunteers help us make these events so special. 

We schedule Break Time respite sessions on various Friday nights and Saturday afternoons throughout the year. All children are under direct supervision of a registered nurse, experienced behavior specialist, and other professional staff. Each child receives one-on-one care and attention from motivated volunteers and local students from the University of Colorado – Colorado Springs, the United States Air Force Academy, and Pikes Peak Community College.

All take pride in volunteering their time and efforts to make every Break Time a fun, safe experience. Professional entertainers are hired for all Colorado Springs sessions to assist our volunteers and pass the time with smiles and special projects (see www.misskiddee.com). Special guests and groups are also invited to support and perform when possible.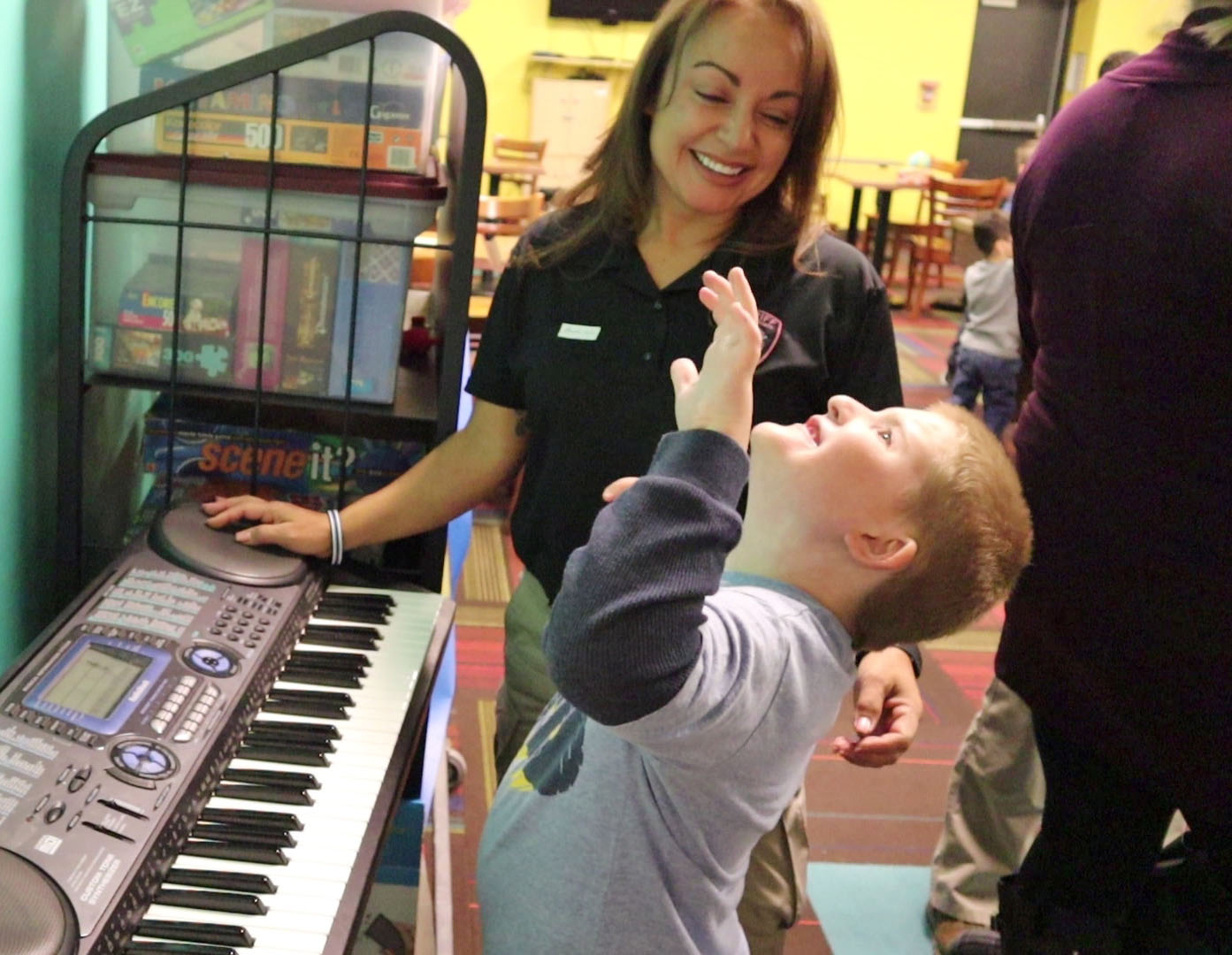 How Much Does Break Time Cost?
In Colorado Springs, a total fee of $10 covers all the children in the family and nobody is turned away for lack of ability to pay. Woodland Park takes optional donations. A fully filled out enrollment packet and updated information are the only additional requirements for families. 
Can siblings come to Break Time?
Yes! A unique feature of the Colorado Springs sessions is that all siblings of children with special needs are encouraged to be part of Break Time as well. They often enjoy Break Time as much as their sibling with a special need. They are also given one-on-one attention, do fun crafts, and play as they wish. This affords parents the opportunity for four or five uninterrupted hours of time to spend together or to do much-needed errands. Our Woodland Park sessions, while smaller and more limited in capacity, offer a convenient location for residents of Park and Teller counties.


All participation must be confirmed prior to the sessions by Break Time Staff. There is no capability for unscheduled drop-offs or crisis respite.


TRE offers multiple options for Break Time respite, but enrollment packets and updated information must be completed well in advance of every Break Time session to coordinate the necessary professional support for each child. We learn what makes every child happy and what keeps them safe, busy and entertained. 


This program is grant-funded and independent of all other TRE programs and waivers. Most Break Time clients are not active TRE clients. We exist to fill respite gaps for children and young adults from age three months through 21 years with all manner of cognitive, physical, emotional and social delays and disabilities.


Register for Break Time
Please print, fill out, scan, and email to snolan@tre.org. Please print and fill out the sibling form for any additional children that will be attending.

Enrollment Packets for Colorado Springs sessions for El Paso, Teller, and Park county participants:

Break Time Enrollment Packet
Break Time Enrollment Packet with Siblings attending

Break Time Enrollment Packet. spanish 
Break Time Enrollment Packet with Siblings attending.spanish

Contact TRE's Break Time Program Coordinator, Sarah Nolan, at (719) 338-1718 for more information about upcoming Break Time events in Colorado Springs.



Enrollment Packet for Woodland Park sessions for Teller and Park county participants (El Paso County families may apply for these sessions on a space available basis):  

Woodland Park Break Time Enrollment Packet
Woodland Park Break Time Enrollment Packet with Siblings attending

Contact Donna Richards at (719) 687-4393 for more information about Break Time events held the first Saturday of the month in Woodland Park from 10 A.M. to 2 P.M.

Volunteer at Break Time
Contact TRE's Break Time Program Coordinator, Sarah Nolan, at snolan@tre.org or (719) 338-1718 for more information about upcoming Break Time events. Days and times vary with facility and volunteer availability. Sarah can also provide advice and notifications about other respite resources and fun events. 



Meet The Break Time Team!





Sarah Nolan, Break Time Program Coordinator
Sarah has been with the Break Time program for over four years and continues to be in awe of the expansion of the program. She wears many hats at The Resource Exchange, also serving as the event coordinator for the Community Engagement Team and is a certified MANDT trainer. She is a native of Colorado Springs and she and her husband, Rocky, have been married for over 13 years. Sarah is a special needs mom herself and has an 11–year–old daughter and 13–year–old son. She frequently volunteers and served on the PTO board for her children's school for three years to include serving as that board's President last year. She enjoys crocheting baby blankets for her friends and family and cheering on the Denver Broncos.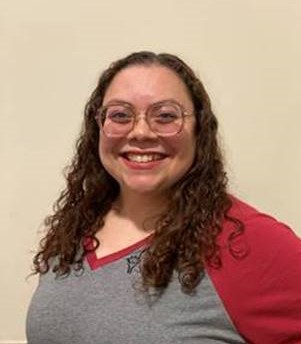 Carol Raburn, On-Site Break Time Staff
Carol is a Navigation Coordinator with The Resource Exchange's Navigation and Quality Team and has worked with children and adults with Intellectual and Developmental Disabilities (I/DD) since 2012. Carol believes in supporting those with I/DD and acting as a community ally and advocate to ensure those who are receiving services have their voices heard. Carol holds a Bachelor of Science degree in Social Science Education from the University of Central Florida. She and her husband, Thomas, have been married for 14 years and have two children, Melanie (12), and Joanna (7). Outside of work, Carol enjoys making memories with her family and documenting them on their YouTube channel, "Raising Raburns."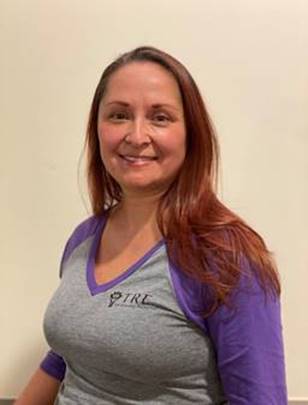 Leana Sinatra, Break Time Behavioral Specialist
Leana received her Bachelor of Science in Kinesiology from University of Nevada, Las Vegas in 2000 and was trained in Applied Behavior Analysis (ABA) by Erik Lovaas of The Lovaas Center. She began providing in-home ABA therapy, specializing in children with autism, and moved to the Bay Area to continue to provide in-home ABA, working with various consultants and school districts. Leana returned to her home state of Colorado in 2004 and continued to provide in-home ABA as well as center–based therapy. She joined The Resource Exchange shortly thereafter where she provided in-home services through Family Support, the Children's Extensive Support (CES) Medicaid waiver, and Early Intervention. She received her Behavior Analysis instruction from University of North Texas and became a Board-Certified Assistant Behavior Analyst (BCaBA) in May of 2011. She joined Break Time as the Behavior Specialist in 2015. She enjoys working with adults with disabilities as well as children with autism. When she isn't working, Leana enjoys running, skiing, snowboarding, spending time with family, friends, and her dog.