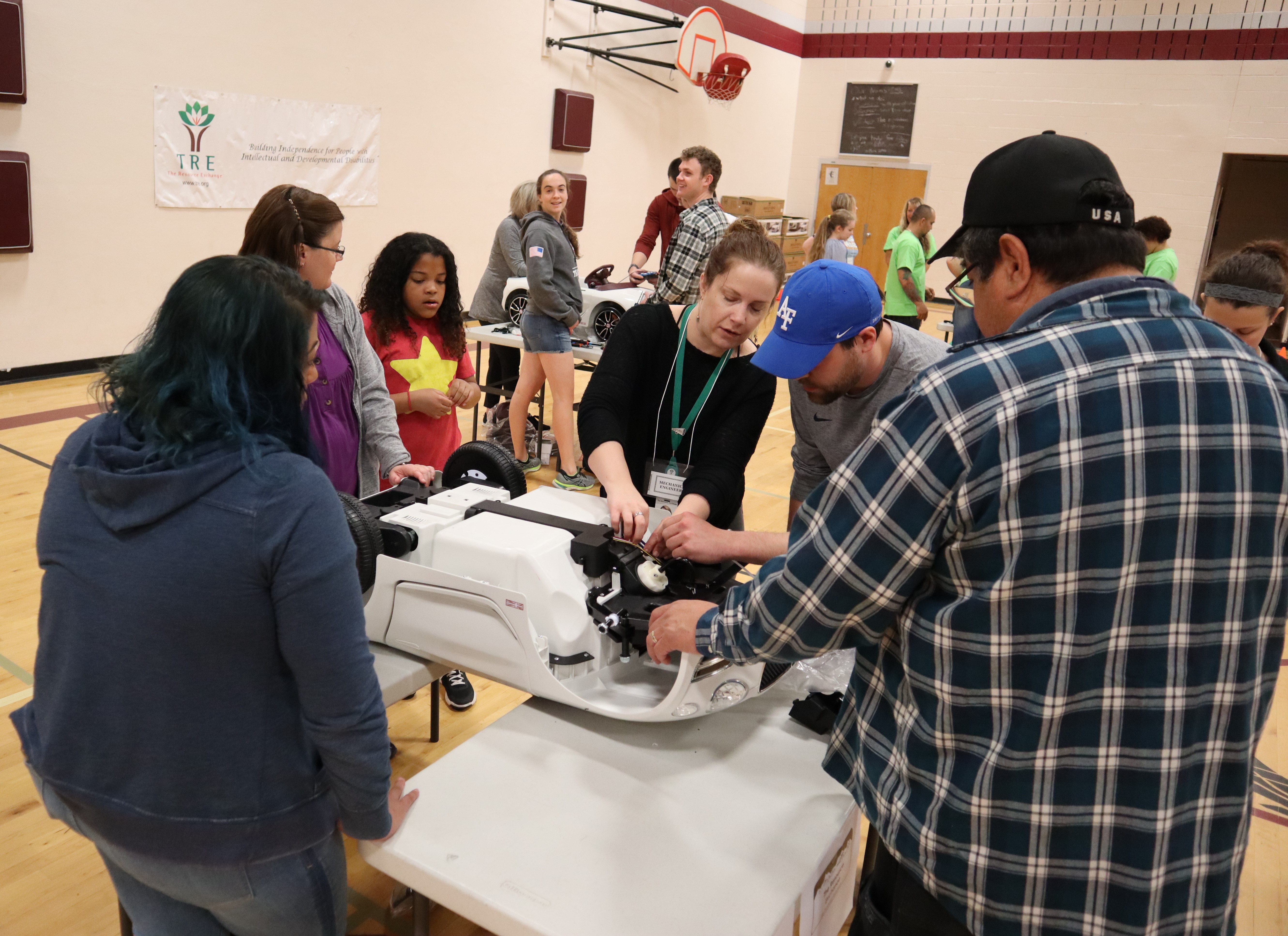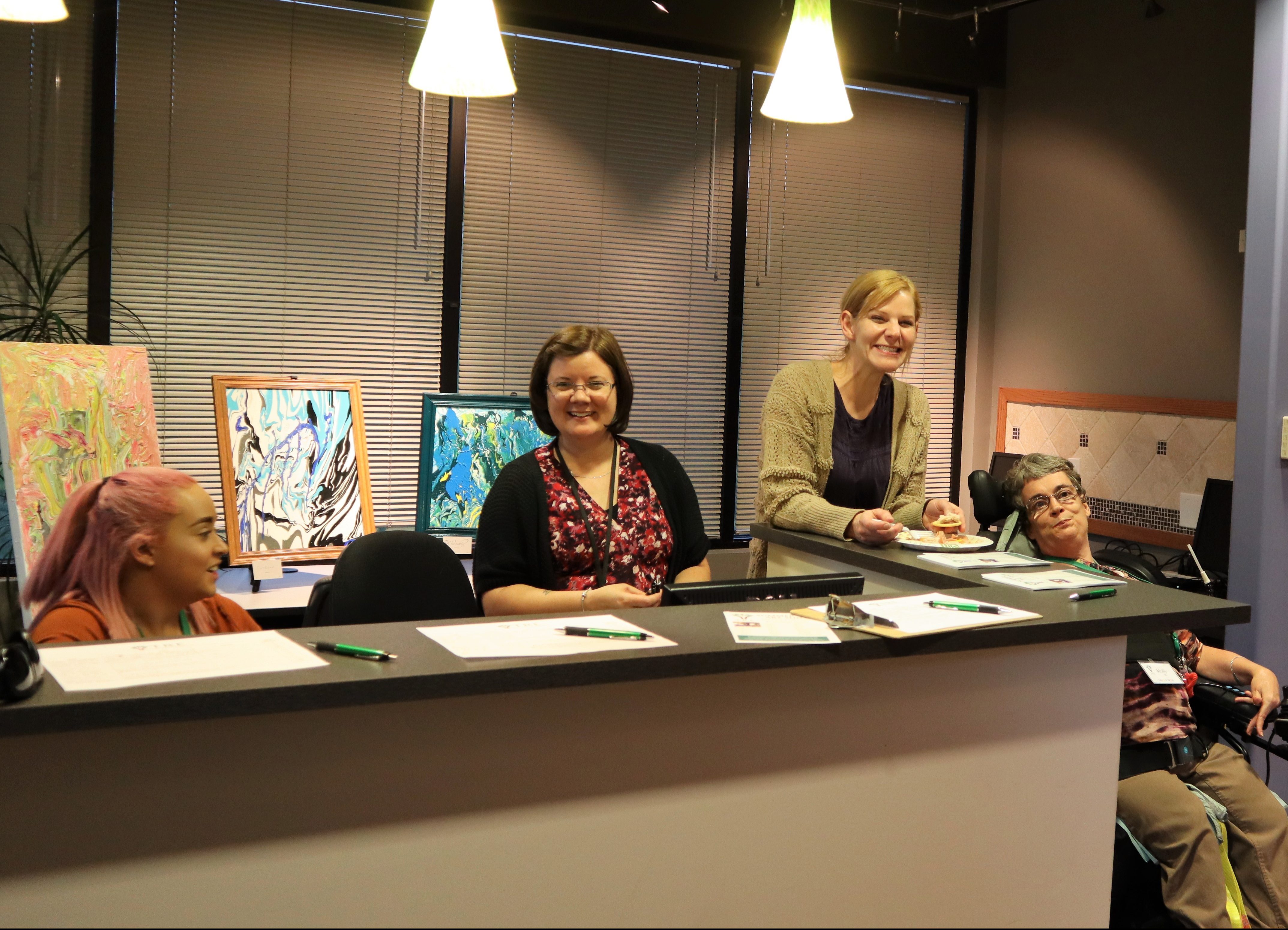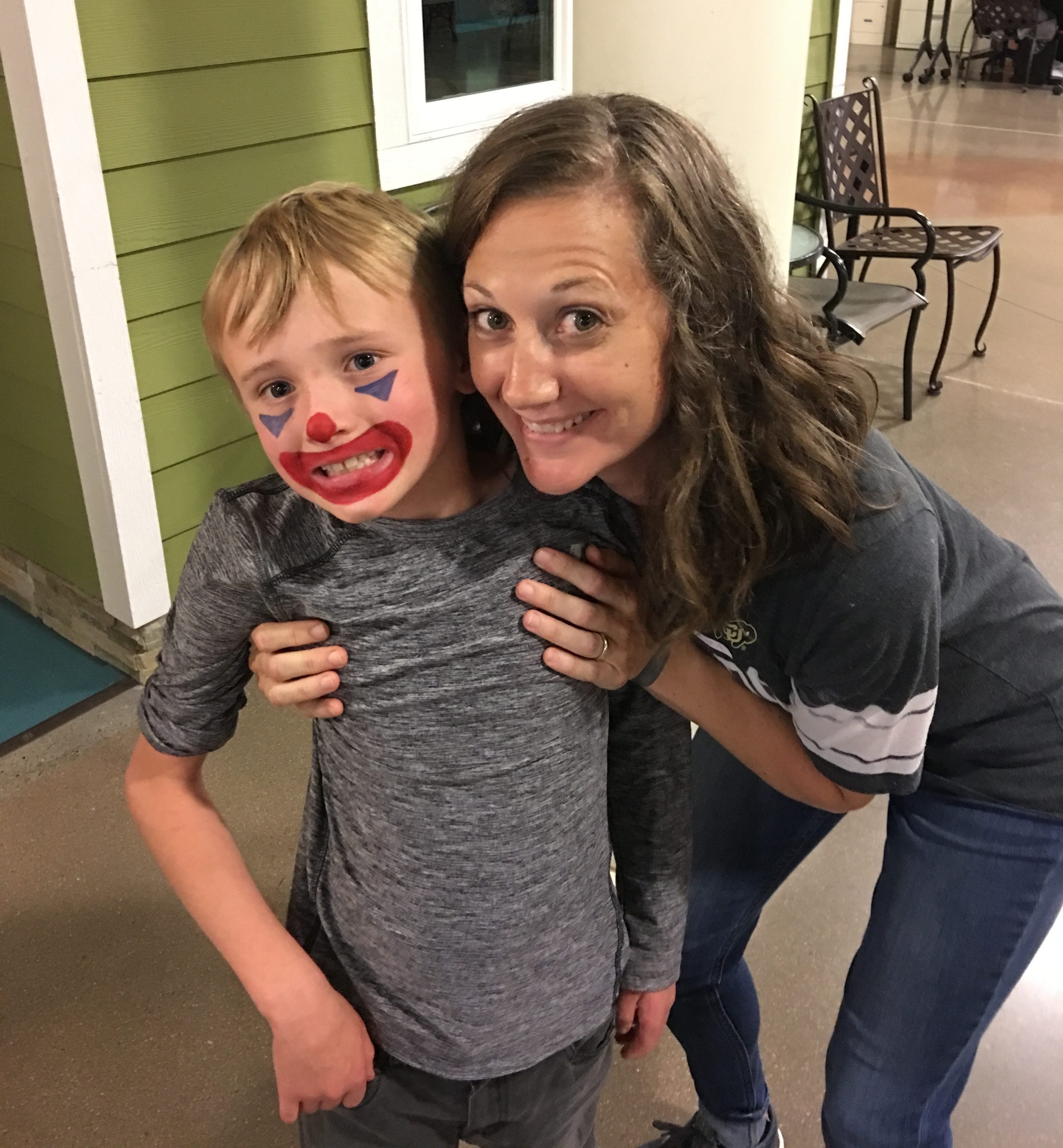 From individual or corporate gifts and partnerships, to building motorized cars for children with mobility issues, supporting TRE and partner artists at our quarterly art shows, or volunteering at respite sessions for our families, there are a variety of meaningful ways to support our work in the community.
Donate
Make an investment in your community today!
Donate online here, or by check or cash, please send to:
The Resource Exchange
ATTN: Elizabeth Albo, Development Manager
6385 Corporate Drive Suite 100
Colorado Springs, CO  80919
ealbo@tre.org
TRE's Federal Tax ID: 84-0532684


Become a Partner
The Resource Exchange is deeply grateful to the organizations and businesses that partner with us.  If you or your organization would like more information about TRE partnership opportunities, please contact Elizabeth Albo at ealbo@tre.org or at 719.785.6440.
Consider a Sponsorship 
Thank you for considering a sponsorship with The Resource Exchange. It is through the generosity of individuals and businesses that we can continue to serve people in El Paso, Pueblo, Park and Teller Counties. Please contact Elizabeth Albo at ealbo@tre.org or at 719.785.6459 for more information on our sponsorship opportunities throughout the year.  
Volunteer 
Are you over age 18 and want to make a difference? We are always looking for volunteers to help out with our incredible "Break Time" program. We provide opportunities for parents and guardians of children with special needs to take a break or have a "date night". While their children are in the capable hands of professionals and one-on-one care, the parents and guardians enjoy a break, and volunteers help us make these events so special. Please contact Sarah Nolan at snolan@tre.org for more information and dates.
Follow Us on Social Media
Keep up with the latest at TRE, volunteer opportunities, community events, and stories about the people we serve.
Facebook
|
Twitter
|
Instagram
|
LinkedIn
|
YouTube
Sign up for our Newsletter
"This Is TRE," is filled with the latest announcements, what's new at TRE, and meaningful stories about our work in the community.

Join our Mailing List
Complete this form and we will add you to our electronic mailing list.

Contact Us
We want to hear from you. Click here or call 719.380.1100 for more information about how you can become involved at The Resource Exchange.


---


Do you enjoy using critical thinking skills to help others?
Do you want to make a difference in your community for people with disabilities?
If you answered yes, then you are invited to join TRE's Human Rights Committee (HRC)!
What is HRC?
Per Colorado statute, and Medicaid regulations, a Human Rights Committee is a volunteer advisory committee that reviews the services and supports provided by paid caregivers to people with Intellectual and Developmental Disabilities (IDD) to ensure their civil rights are respected.
What are the qualifications of a committee member?
Per Colorado statute, HRC must include parents and/or guardians of someone with IDD, and professionals with a background in behavioral development. Additional volunteers interested in advocating for the rights of people with IDD are also welcome.
Why should I join?
HRC is one of the most fulfilling ways to contribute to your community and advance fair and equal treatment for individuals with IDD. You have a unique opportunity to encourage others and impact services and supports for those served by TRE and surrounding agencies.
When is HRC?
Currently, HRC meets the second Wednesday of every month for approximately six hours. The schedule and materials, to be reviewed before each meeting, will be sent to you electronically approximately two weeks prior to each HRC meeting date. Average time commitment for our HRC members is approximately 10 hours per month. 
Where is HRC?
The Resource Exchange
6385 Corporate Drive Suite 100
Colorado Springs, CO 80919

This is an accessible committee and we can accommodate members via video or phone. Please advise us of your accessibility needs.
Please RSVP regarding your interest!
Contact our HRC Liaisons at hrc@tre.org or
Heather Meizis at hmeizis@tre.org or (719) 418-4912