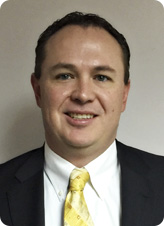 Brad Hallock
Board President
bhallock@tre.org
Brad Hallock is a Financial Advisor and Partner with McAlpin Foster Advisors. Brad is a Colorado native, growing up in rural Southeastern Colorado. He has been a part of the Colorado Springs community since 2001 and became involved in the special needs community in 2010. In his practice Brad has a specialization in special needs planning. He has served on TRE's development committee since 2012 and has a beautiful wife, Whitney, that is a Special Education teacher in Cheyenne Mountain School District 12. "Families with special needs dependents need to be able to establish a strong financial plan to last their children's lifetime. With that understanding, I had to get immersed in the overall process to recognize the different challenges and opportunities that await."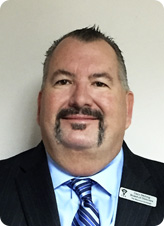 Gary DeJong
Board Member

gdejong@tre.org
Gary De Jong is the President of American Overhead Door. One visit to Colorado Springs in 2006 prompted Gary to sell his successful manufacturing and installation company in Woodland, CA and move to Colorado Springs. Gary achieved a bachelor of science in business administration, accountancy at the California State University, Sacramento. His career started in a CPA firm, then to being a controller and later a chief financial officer. Gary is a member of the HBA, Apartment Association, National Association of Residential Property Managers, BOMA, Tri Lakes Chamber and former board member of the El Paso County Contractor Association. He is also an ambassador for the Colorado Springs Business Alliance and an advocate with the Better Business Bureau. American Overhead Door is a two time winner of the Better Business Bureau Excellence in Customer Service award. "I am blessed to be a member in this community. I will give my time and efforts to make this community better. TRE allows me to help in ways that I could not imagine."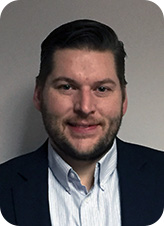 Tony Feltman
Board Member
tfeltman@tre.org
Currently Tony is the owner and president of SPIRE Manufacturing Solutions, LLC, specializing in machining and manufacturing innovative precision components of multiple industries. Tony started his career in the water purification industry as a product design engineer. Taking an application engineering concept through design and build was something Tony excelled in early in his professional career. Tony followed his passion of manufacturing and joined the team at ITT Corp Advanced Engineering & Sciences in the remote control division. After developing and designing multiple products he found a niche at a manufacturing and machining facility. Following that challenge, he was responsible for a seven million dollar annual operation as the manufacturing manager. Tony credits his success to a hard work ethic he learned at a very early age being raised on a farm and working residential construction. Tony has a bachelor's degree in Mechanical Engineering from the University of North Dakota. Since starting SPIRE MS, Tony has been very active in Southern Colorado's innovation clusters and manufacturing forums. His participation has shed light on building this economy and giving people opportunities in high end manufacturing products.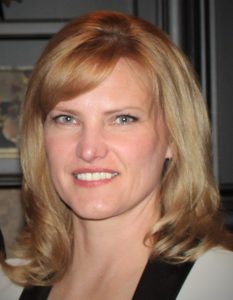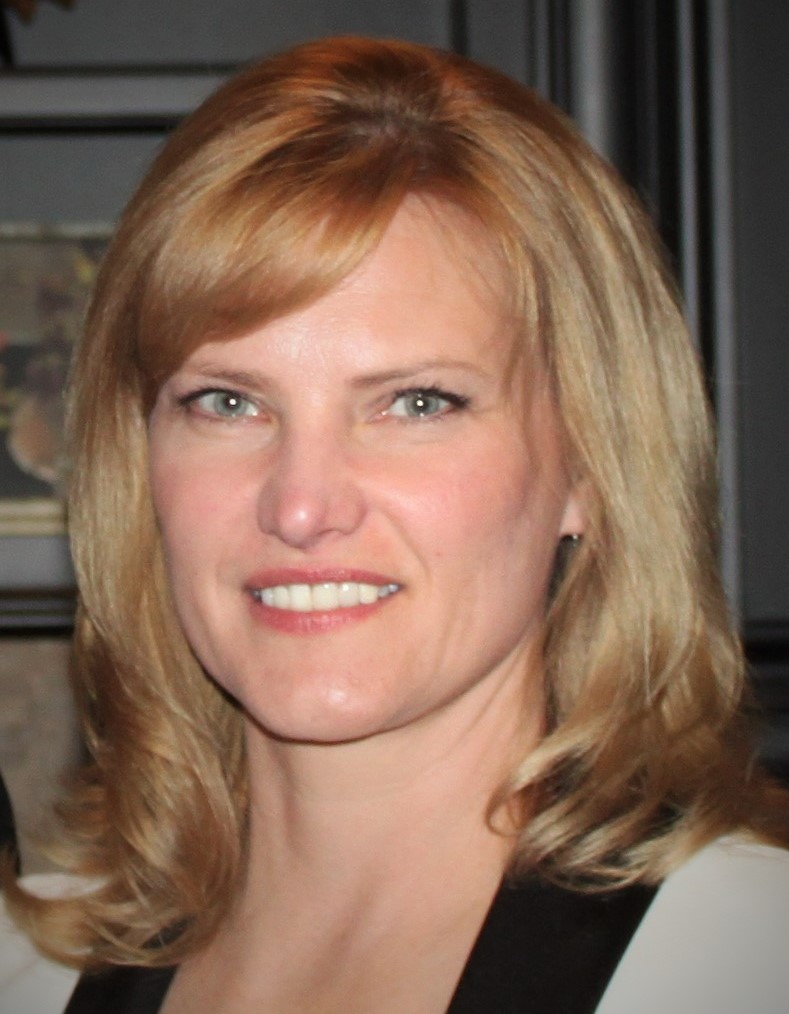 Deena Hartje
Board Member
dhartje@tre.org
Deena Hartje grew up in Colorado Springs in an Air Force military family. After twelve years of working in advertising, marketing, and arts & entertainment, she decided to focus full time as a mom, military spouse and volunteer. In 2009, the Hartjes returned to the local area and after 25 years of service in the Air Force, her husband Tim retired at the Air Force Academy. In addition to TRE, Deena volunteers her time as the Secretary of Village Center Metro District and a Docent at the Air Force Academy Cadet Chapel.
Tim and Deena have two sons, Carson (17) and Jack (14). At age three, Jack was diagnosed with Pervasive Developmental Delay. "Knowing we can help other families who have children like Jack, and all the IDD individuals who change our lives and our hearts makes me proud to serve with TRE." Deena is a graduate of CU, Boulder (Journalism & Mass Communications) and University of LaVerne (Masters, Business Organizational Management.)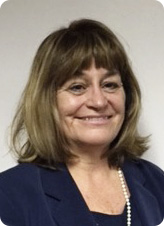 Sarah Brittain Jack
Board Member
sjack@tre.org
Sarah Brittain Jack is the principal of Sarah B. Jack & Associates primarily a political and government relations firm focusing on relationships between the private sector and their government. Sarah has been very active in the community for more than 30 years both in the political and government relations' arena as well as being a volunteer in the non-profit sector. Sarah's involvement with The Resource Exchange (TRE) began in early 2000 and has continued as a volunteer for the organization including since its inception The Building the Dream event as a table host. "I have a niece with an intellectual disability and because of the caring, committed people, including her family, teaching, mentoring, and nurturing her she has made a very successful life for herself." said Sarah "That commitment to people who need a bit more of a hand up is what I see the amazing people who work for this organization do everyday and I want to support that endeavor in any way that I can."
Jonathan A. Liebert
Board Member
jliebert@tre.org
Jonathan A. Liebert is currently the CEO and Executive Director of the Better Business Bureau of Southern Colorado. Jonathan is a Colorado Springs Native, is a recognized Leader in Colorado by the Beanstalk Foundation, and was presented with the 2016 Rising Star award by the Colorado Springs Business Journal. As the CEO of the BBB since June 2015, Jonathan has sought to increase awareness in the community of the importance of integrity and trust in business, revitalizing the BBB brand that has played a crucial role in our community for more than 30 years.
Previously Jonathan served as Vice President of AspenPointe Enterprises, where he spent 14 years building a stronger community through social enterprise, solving prevalent social issues, and serving disadvantaged populations. Well respected as a Social Enterprise expert in our community, he is often sought out for his expertise in this emerging fourth sector of the economy, using business strategies to improve the health and welfare of our community. Jonathan is also one of the co-creators of the Peer Navigator Model, an innovative model for the military that was presented to the White House Joining Forces Committee and has been featured in the New York Times and Time Magazine.
Jonathan currently serves on the Board of the Colorado Chapter of the Social Enterprise Alliance, Pikes Peak Workforce Investment Board, Junior Achievement Board, The Resource Exchange Board, Silver Key Social Enterprise Committee, PPCC Business Advisory Committee, and the SHIFT Thrift Store Board. Jonathan has a Masters in Counseling Psychology and Counselor Education from the University of Colorado Health and Sciences Center.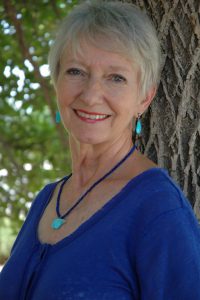 Judith Light
Board Member
jlight@tre.org
Judith Light is a Certified Management Consultant whose clients include public and private sector organizations Her focus is to increase personal, team and organizational effectiveness, using Appreciative Inquiry approach. Specific expertise includes organizational transformation, planning, customer service, leadership development, increasing quality of relationships and work environment, ethics awareness, communications training and coaching. The philosophy and approach are inclusive of all stakeholders to increase strategic capacity.
She served three terms on the Board of Directors for the Colorado Springs Youth Symphony Association and served as Board President. She also served in several positions during two terms on the national Board of Directors of the Institute of Management Consultants. She was selected to represent IMC on the ClubCorp Women's Board of Advisors. Judith has consulted with local non-profits including Palmer Land Trust and Leadership Pikes Peak.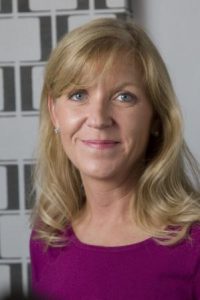 Diane Loschen
Board Member
dloschen@tre.org
Diane, CEO at Council of Neighbors and Organizations, is a graduate of Drake University where she earned her BA in Business Administration. In addition to industry accreditations and awards, she was recognized as a Colorado Springs Business Journal Woman of Influence in 2008. With over twenty-five years of professional experience in both for-profit and non-profit arenas to include marketing, management, event planning, public relations, media, sponsorship and development, Diane has been actively involved in the community through planning committees and board service.
While not a native, Diane considers Colorado Springs home. Her family lived in the community on two separate occasions, making Colorado Springs home as she was entering fifth grade. Marrying her college sweetheart, Diane and husband Rae have lived in Colorado Springs since 1990.
"I was first introduced to the work of TRE by attending a fundraising luncheon in 2011. I became a donor that day. The services offered by TRE are vital to our community and our family believes strongly in investing in organizations which build inclusion and independence."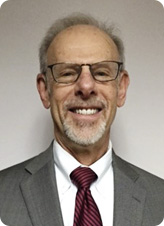 Ron Rubin
Board Member
rrubin@tre.org
Ron has worked in the development arena for 14 years, first as a Major Gifts Officer at Colorado College and currently at The Memorial Hospital Foundation as the Development Director for Major Gifts. This work emerged from Ron's career as a stock broker that spanned 22 years previously. Other boards Ron has served on include Children's Literacy Center, Downtown Rotary Club, The Arc of the Pikes Peak Region, Colorado Springs Youth Symphony, Nutrition Camp School Foundation, Colorado College, Memorial Hospital Foundation, and City of Colorado Springs advisory groups including The Trails, Open Space and Parks Working Committee and Utility Policy Advisory Committee. Ron has participated in hundred million dollar campaigns and also smaller but significant fundraising projects. He finds each of these challenges rewarding for each organization and in each goal that is reached. Ron is married to Karen for 39 years and has two grown children. Jill is married and lives in Colorado Springs and Daniel lives in Jerusalem, Israel with his family.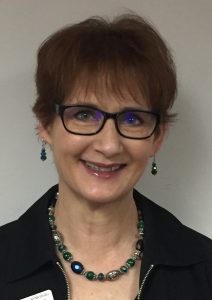 Julia Sands de Melendez
Board Member
jmelendez@tre.org
Organizational Director, Colorado Springs Leadership Institute (CSLI)
With a degree in Technical Management, emphasis in Project Management, Julia has over 28 years of corporate and nonprofit experience in the areas of project, customer and event management. She is originally from Omaha, and has lived in Colorado Springs for 30 years.
Julia's community involvement includes board service with Day2 International, El Paso County Parks Advisory Board, Ivywild Improvement Society and The Resource Exchange. She also volunteers on committees such as the Rising Professionals Mentorship Committee, Special Kids Special Families, Innovations in Aging iVillages, and the CONO Active Living Coalition. She is a mentor with both the Karen Possehl Women's Endowment (KPWE) and the Rising Professionals.
Along with her husband, Julia enjoys spending time with their 3 grown sons and 2 lovely daughters-in-law. They also like to take advantage of the variety of entertainment and outdoor activities that come with living in our great city and this beautiful state.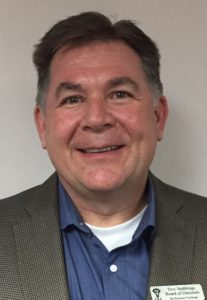 Troy Stubbings
Board Member
tstubbings@tre.org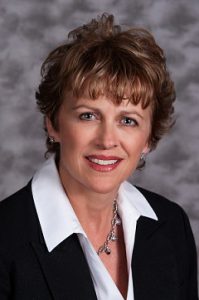 Carolyn Wharton

Board Member
csundahl@tre.org

Carolyn Wharton is a CPA and the President of
Carolyn Wharton, PC
and has been a resident of El Paso County since 1991. She has assisted small business owners and individuals in building their businesses and planning for their future goals with
Carolyn Wharton, PC
since 1999. Her devotion to the accounting profession began in the banking industry in the 1980s and continued with her tenures at KPMG and Ernst & Young while in Wichita, Kansas.
Upon return to Colorado in 1991, she began raising her family and developing family businesses before starting Sundahl & Associates, P.C. in 1999, which then became Carolyn Wharton, PC in 2017. Her passion for relationships and assisting others has led her to contribute time and energy to a variety of organizations including the American Heart Association, Junior Achievement, and Interfaith Hospitality Network to name a few.
Carolyn was introduced to TRE in recent years through a Board member. After speaking and visiting with family members and individuals with intellectual and developmental disabilities (IDD), she committed to join the Board in early 2016. Family stories and struggles, the mission of TRE coupled with integrating individuals with IDD back into our community, and the incredible TRE staff and Board were the motivating factors in being a part of this incredible organization. "The passion of each individual involved with TRE whether it is an employee or volunteer is inspiring. I felt compelled to be a part in making positive changes in the lives of those affected by IDD—families and individuals—along with the impact on our community."
Carolyn is a graduate from the University of Colorado-Boulder (Economics) and The Wichita State University (Master of Professional Accounting). Her interests include a great love of the outdoors whether on a bike or on a hike, travel, cooking, and gardening.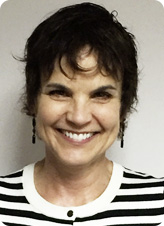 Lisa Wieland
Chair, Development Committee
lwieland@tre.org

Lisa Wieland is the business banking officer for Integrity Bank & Trust. Lisa was first introduced to The Resource Exchange through Integrity Bank & Trust's support and sponsorship of the Building the Dream luncheon. She was impressed and deeply touched by TRE's mission and success in making a difference in the lives of people with developmental disabilities. She made a commitment to help make a difference too. "As a business banker, I have the privilege of working with people from all walks of life. I know and understand the daily challenges that people with developmental disabilities face and I want to be part of improving this community. It's an honor to be involved with TRE's committed staff, volunteers and clients." Lisa is the Chair of the Development Committee.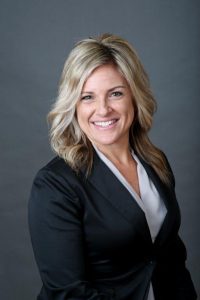 Amy Yutzy
Board Member
ayutzy@tre.org

Amy is the Director of Medicaid programs at Physician Health Partners.  She comes to the new role with 20 years of leadership experience in the non-profit world primarily in the child welfare sector. Most recently, Amy served as chief operating officer with Community Health Partnership where she oversaw a collaborative care program serving 170,000 Health First Colorado members.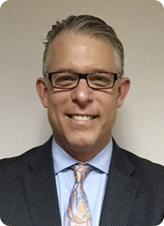 David Ervin
Chief Executive Officer
dervin@tre.org
David Ervin joined The Resource Exchange in July 2005. David brings over 20 years of professional experience to TRE, having worked in a variety of capacities in the intellectual and developmental disabilities industry. Beginning his career in 1987 as a direct support professional, he has worked in progressively more responsible positions, most recently as Vice-President for nine years at Oak/Leyden Developmental Services, Inc. in Oak Park, Illinois. His industry experience includes leadership positions with the American Association on Intellectual Disabilities, both nationally and at a state-level. In 2004 he was named Adjunct Faculty at the University of Illinois at Chicago. David has extensive consultancy experience and speaks on issues of leadership and systems design nationally and internationally.