Community Centered Boards (CCB's) are mandated by Colorado law (C. R. S. 25.5-10-206),
as well as the
Colorado Division for Developmental Disabilities
, Colorado Department of
Healthcare Policy and Finance
, and the
Center for Medicaid Services
to provide "Service Coordination" services, also known as Case Management. In the state of Colorado, case managers may also be called Service Coordinators or Resource Coordinators. TRE calls its case managers "Service Coordinators."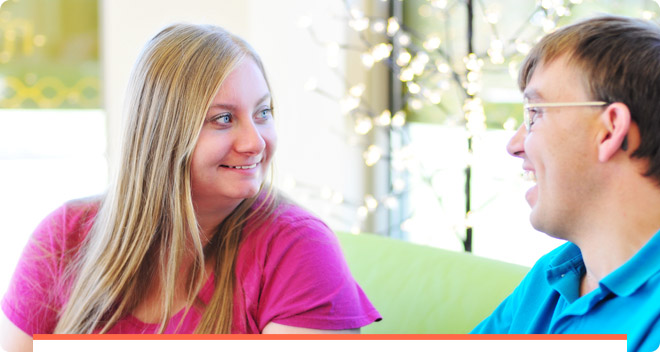 Service Coordination is an individual-centered, family and community focused service in which programs and resources are coordinated to enhance people's lives.
Service Coordination, or case management, is designed to offer individualized supports that are customized for and directed by each person we serve through one of our specifically directed long term care programs. Service Coordination at TRE works in a mobile environment with technology that allows person-centered time with people in an environment of their choosing, to be available to people and their families when needed and to provide answers in real time for those in need.  Service Coordination strives to ensure continuity and integration of all care providers—from healthcare to long term services and supports to a person's natural social and developmental supports, so that the person is supported in their personal, professional and individual growth.  Service Coordinators establish meaningful relationships—no single relationship looks like any other—with persons receiving services and their families in order to better assist them in meeting their needs through the community in which they live, work, and play.  Service Coordinators strive to build on individuals' strengths and abilities, develop and navigate resources specific to the individual, provide excellent customer service, and monitor actual services delivered to ensure complete customer satisfaction. It is the goal of Service Coordination for all recipients to have a Coordinator with whom they have a trusting relationship, and on whom they can rely to meet their needs through resources or services.
TRE currently administers four Medicaid waivers:
Developmental Disabilities Waiver (DD)  
Supported Living Services Waiver (SLS)
Children's Home & Community Base Services Waiver (CHCBS)
Children's Extensive Support Waiver (CES)