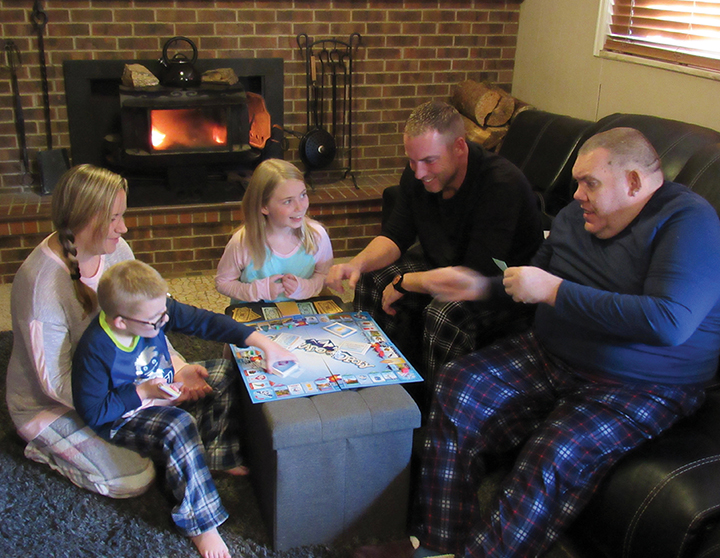 The Family Support Services Program (FSSP) provides support through state general funds for families who have individuals with developmental disabilities or delays with costs that are beyond those normally experienced by other families. The primary purpose of the FSSP is to support individuals with developmental disabilities or delays remaining within their own nurturing family setting and prevent out-of-home placements. 

Find more FSSP information here.
What We Do
Support families in schools, at court hearings, in meetings, and on the job.
Assess needs and coordinate referrals.
Assist with completing applications for Social Security benefits, Medicaid benefits, etc.
Promote family stability and address needs that help the people we serve live the lives they want to live.
Limited financial funding may be available to support needs directly related to the individual's disability not covered by or beyond what can be provided by other funding sources. Funding needs include:
Respite
Medical/Dental needs
Assistive technology
Home/Vehicle modifications
Parent and Sibling support
Other identified needs
(As FSSP is not an entitlement program, there is no guarantee that funding will be available). 

How To Qualify
The family member with the developmental disability must:
Be a child or adult of any age with a developmental disability/delay, and reside with the family seeking support services.
Be eligible and enrolled with TRE and living within El Paso, Teller, or Park counties.
Meets program criteria determined through a "Most In Need" assessment.
Family Support Council

The Family Support Council is an advisory committee comprised of family members who have an individual with an Intellectual or Developmental Disability living in the home, and community partners who provide input and oversight for the implementation of our Family Support Services program (FSSP). The Family Support Council gathers to understand available resources, explore state and local influences on FSSP, meet other families, and have a voice in decisions affecting FSSP. Meetings are held the third Wednesday of each month at The Resource Exchange. 

Family Support and Services Program Annual Report FY 2020-2021
Family Support and Services Evaluation of Program Effectiveness 2019-2020

To learn more about the Family Support Services Program or the Family Support Council, please contact Callie Tolbert, Lead Family Support Coordinator at 719.380.1100.