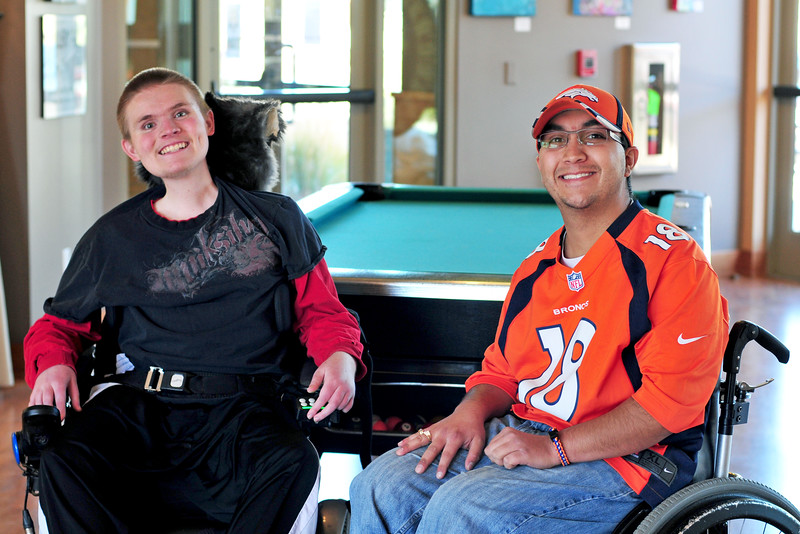 For further information about this program contact The Resource Exchange's Navigation Department at 719-380-1100, TRE FSSP Leads are Callie Tolbert and Tiffany Antone.
Purpose
The Family Support Services Program provides advocacy, referrals, and coordination of supports to families of persons aged three years and older who have a developmental delay or disability.
Qualifications
The family member with the developmental disability must:
Be a child or adult of any age with a developmental disability/delay, and reside with the family seeking support services.
Be eligible and enrolled with TRE and living within the service area covered by TRE – El Paso, Teller and Park counties.
Meets program criteria determined through a Most in Need Assessment.
Services and Supports
Advocacy in schools, court hearings, meetings, and on the job
Assessment of needs and coordination of referrals
Assistance with completing applications for Social Security benefits, Medicaid benefits, etc.
Help in promotion of family stability and addressing needs that impact quality of life.
State general funds may be available to assist for the following:

Medical and dental expenses not covered by private insurance or Medicaid.
Vehicle and home modifications
Dietary and clothing needs
In-home or center based respite
(FSSP is not an entitlement program. There is no guarantee that any funding will be available). 
Community Input
A Family Support Council was established in January 1992 to act in an advisory role to The Resource Exchange's Board of Directors.  The Council is made up of volunteers representing family members, community agencies and professionals.  The purpose of the Family support council is to become knowledgeable of the interests of families in the community.  The Council utilizes this information in formulating recommendations regarding Family Support  to the Board of Directors and TRE staff.