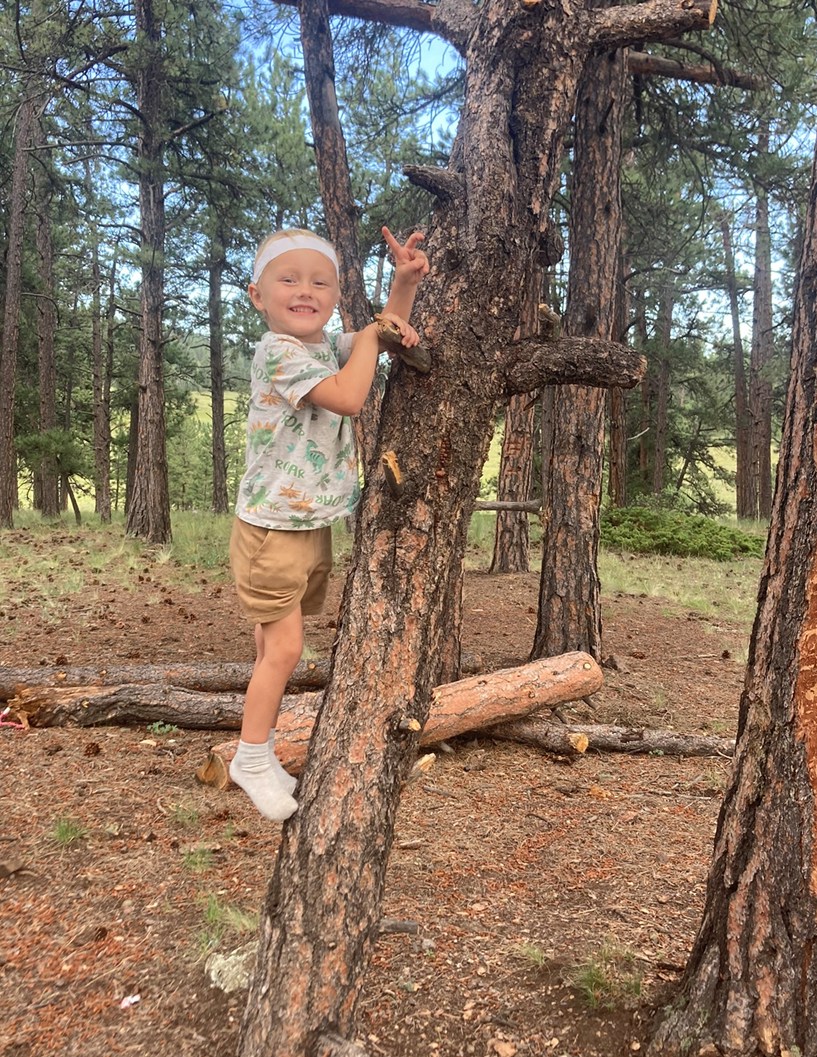 Cedar is sure to bring you a smile today! His family shared such kind words and offered insight for other parents too.
"The change my son made with our speech therapist was so amazing. When we started TRE, he was two years old, and his only words were mama and no. Our speech therapist came once a week and every week our son was so excited for her to show up. He would wait at the window until she came and would open the door for her. He is now able to say a ton of words and
communicate what he needs or wants. He is saying full sentences and he communicates so much better. We are so, so very thankful for our speech therapist and this program. Our son would not be speaking this well without them. This program has taught me how to work with my son to help him learn new words. They give you tools to teach your child in a way that I never would have thought. They bring activities that are specific to what your child will like, so they can enjoy learning the new words."
We asked Cedar's family what they might tell a parent who was thinking about asking TRE for support?


"DO it! Everyone said, 'he is a human; he will talk eventually'. Sure they will, but it's so great at a young age to be able to communicate with my son. The speech therapists come to your house, bring activities for your child, and teach them new words. It's so worth it, I have nothing but great things to say about our speech therapist and this program. We're very thankful!"!