Go Baby Go!
March 17, 2018 @ 8:00 am

-

12:00 pm
THE RESOURCE EXCHANGE PRESENTS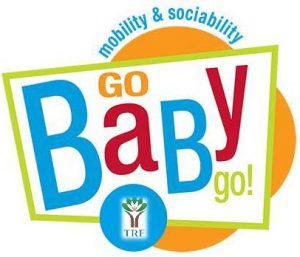 RACING INTO THE PIKES PEAK REGION!
SATURDAY, March 17, 2018 || 8:00 am to 12:00 noon
Chapel Hills Mall Event Center
(Lower Level Across From Dick's Sporting Goods)


Come join the fun along with The Resource Exchange as we host the return of the "Go Baby Go" Build Day on Saturday, March 17. Children who would benefit most from this therapeutic car will be identified by TRE's professional teams and will be our special guests!
These customized vehicles will allow children to explore their world to learn and grow; provides them with more independence to play with their peers; and makes it easier for them to participate and be included in everyday activities!
This unique program represents a cost-effective step toward a child's transition to a powered wheelchair.  Once a child has a "Go Baby" vehicle, therapists will incorporate the vehicle into the child's developmental plan and coach parents to meet developmental milestones, as well support their child's independence. The "Go Baby Go" vehicle as a tool for learning will truly optimize the child's future success.

Questions????? Contact Sheila Ferguson, Director of Development, at sferguson@tre.org