As we have entered 2021, I find myself looking back at 2020 and reflecting on the past year's experiences and what they have taught me. While there have been significant challenges and experiences I would not want to repeat, the opportunities they have brought for me and all of us dominate my thoughts. At first glance, these experiences and events seem to highlight the extreme differences in how we each interact with adversity or how we each view the issues of diversity, equity, and inclusion in our society. However, when I look more deeply and listen to those around me, I have begun to see that we have more in common than we have differences. The challenge has become that we seem to only focus on the differences.
Over the past several decades, we have watched our society and our relationships move further and further toward extreme and opposite stances on a variety of topics and issues. These more extreme views are the predominant voices we hear as we listen to public discourse through the various social media in our world, and yet I would argue that they are not the dominant beliefs for the majority, they are simply the loudest voices at this time. When I consider what I hear about individuals' experiences that have shaped their views and beliefs, I see what is common in those experiences even though what is most often discussed are the differences in those experiences. The commonality is in how we each are affected by people and situations where we feel discounted, left out, devalued, or dehumanized even though the reasons for and the severity of those feelings may be very different. There is also commonality in our desire to contribute to change so that each person is seen as a person with value to the whole.
The divisive views predominant in public discourse today have been building for decades. They have left the majority of people disengaged in the discourse and distrusting of our systems and our path. If our beliefs are truly more alike than different, as I hear when I truly listen to people and what they desire to see in our society, then what we need, as articulated by Dr. Nita Mosby Tyler of The Equity Project, is a Radical Middle rather than radical left and right. There is such power in our connection and acknowledgement of the asset of diverse views. It is the bringing together of our diverse views, rather than the criticism of those diverse views, that will bring real change.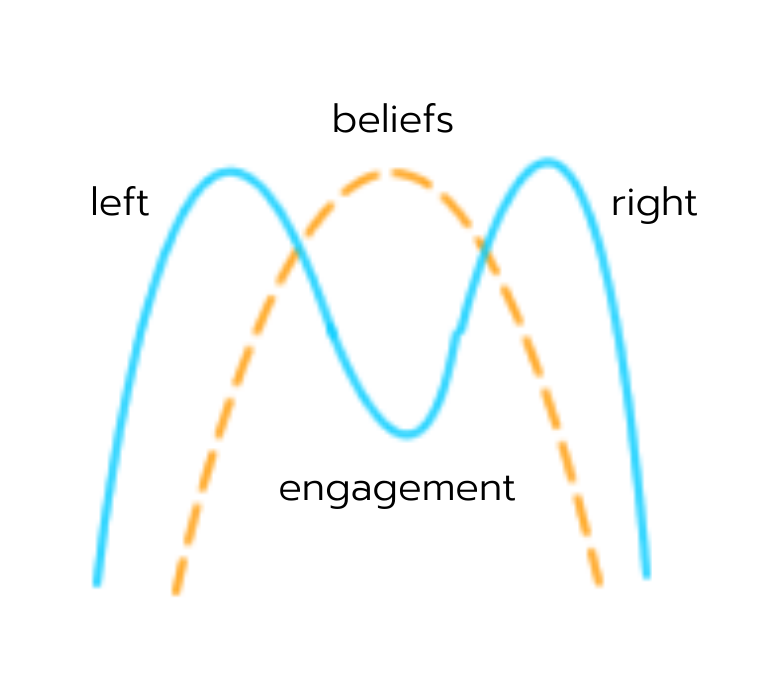 I believe that we are all individuals with choice, and this is why my work at TRE is so important and impactful for me. It is not just some of us who have choice and value, it is all of us. While we each make our own choices, I also believe we are all connected and part of the same larger purpose in our lives. For me, this means if we are disrespecting others, we are disrespecting ourselves. It also means that more often than not, it is the smallest influences created by a single person that build to the largest changes in our world. This is sometimes described as The Butterfly Effect. The Butterfly Effect is defined as a property of chaotic systems by which small changes in initial conditions can lead to large-scale and unpredictable variation in the future state of the system. That creates great excitement for me because it means that each of us has the capacity to focus on how we influence the change we want to see in this divisive environment we are in and realize together a greater change as the future unfolds. Great change is not dependent on one individual doing heroic actions, it is dependent on each of us working together as a collective towards the future we want to see.
In the work we perform at TRE, we interact with and support people from extremely diverse backgrounds, cultures, needs and desires. While society has in many ways relegated people to certain labels that attach value truly unrelated to the person, we choose to look for something more to guide our purpose and our efforts, somewhat of a 'north star.' That north star shows us the humanity that connects us all and highlights our responsibility to help all to see that each of these individuals has a profound contribution to make and the right to live their lives on their terms in a community that welcomes and accepts them and truly SEES their humanity and contribution to this world. I have recently experienced a number of listening sessions with staff in an effort to better understand the experiences they have had over this past year and how those experiences can help us to reconnect when we are able to come together in person again. These have also been opportunities to hear what has been most supportive during this time for the people we serve. The connections and relationships between people have repeatedly been emphasized in these discussions as critical, as well as the fear and anxiety from feeling so much division in our world.
Another way I think about differences and our need to create strength through those differences is captured in the symbol for Yin and Yang. The philosophy of Yin and Yang describes how seemingly opposite or contrary forces are actually complementary, interconnected, and interdependent. Together they create order out of disorder. The differences complement one another, and each contains a piece of the other. The symbol is an embodiment of a dynamic system where the whole is greater than the assembled parts and each side of the whole is necessary to the other. Everything has both yin and yang parts. For instance, if light and dark are yin and yang, you can see that a shadow cannot exist without light.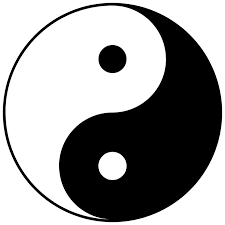 As we move forward through 2021 and beyond, my goal is to emphasize the power of our connectedness, and support the sharing of our diverse, yet similar perspectives and experiences, so that we can support the people we are responsible to serve and support one another to create changes that bring us together, not divide us.
In considering this model for our current conversations of how we influence positive change so that all people are seen as important in their purpose in our community and have the ability to live the lives they choose, I suggest we each take time to consider what is common across our experiences and our beliefs with the people around us and what choices can each of us make to share and focus on those in an effort to create a future where all of us feel valued and contributors. Let's focus on creating that vision together, rather than focusing on fixing the problems of the past, divided.