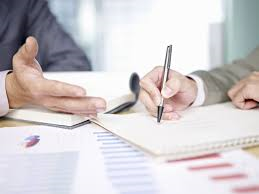 People from all walks of life can participate in research studies. Each study has its own rules, so you will not be able to join all studies, but you may find one that fits you.
Why participate in research?
We do research to learn and answer questions. Research studies can help us learn how to help people be happier and healthier. Research can also show us if things work or how they work. You may not personally benefit from participating in a research study, but you will help answer important questions that could make people's lives better.
How can I decide if I want to be in a research study?
Participating in a research study is always your choice. You never have to participate in a research study if you do not want to. No one will be upset with you if you choose not to participate. Even if you join a research study, you can always stop participating later if you want to. There are however, many things to consider before joining a research study and you should ask questions before you decide.
What are the researchers trying to learn from this study?
How much time will participating in this study take?
Will I have to travel?
What will I be asked to do?
Are there any benefits for me?
Are there any risks?
Will I get anything for participating?
Who will see my information and what will they see?
What will happen when the study is over?
Who can I contact if I have questions or complaints?
Will it cost me anything to participate?
---

Research Terms and Definitions
Here are some terms used when referencing research studies and projects.
Consent – Before you join a research study, a researcher will tell you about the study and make sure you understand what you will be doing. The researcher will make sure you know that you do not have to join the study if you don't want to. The researcher will also answer any questions you have. This process is called informed consent.
Assent – Assent is like consent. It means that you understand the research study and you agree to participate. If you have a guardian, you will assent and your guardian will consent. You assent because even if your guardian says it is okay for you to join a study, you still get to choose for yourself if you want to be in the study or not.
Participant – This is someone who joins a research study.
Institutional Review Board (IRB) – This is a group of people who ensure that a research study is safe and ethical.
Principle Investigator (PI) – This is the person in charge of the study.
Research Coordinator – This person helps the principal investigator run the research study.
Study objective – This is what the researchers want to learn from the study.
Randomized – Some studies put participants in groups. A randomized study is like flipping a coin. It means that there is a chance that you could be either group.
Incentive – Something you get for participating in research. Not all studies offer incentives.
Intervention – This is something that the researchers do or change to see if it has an effect.
Control – This means that the researchers do not do or change anything for this group. Researchers use a control group to see if there is a difference between the group that had the intervention and the one that did not. 

Learn more about the TRE Research Center and available studies here.

Research studies happen all over the country and the world. 
Click here to learn about some current studies in Colorado.