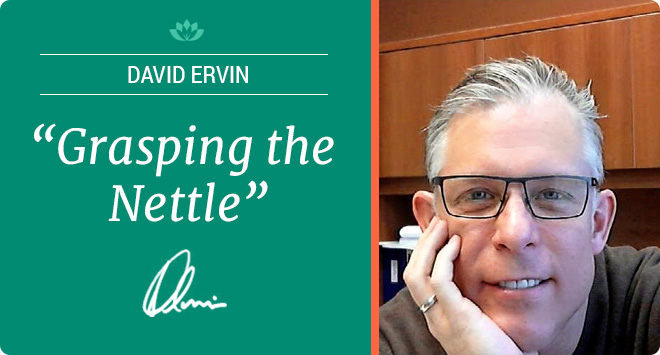 ---
September 19, 2018
M.U. What?

Ah, healthcare. A simple, calming topic of discussion across the US these days.

Not.

The reality, instead, is that any discussion of healthcare in the US these days is fraught with uncertainty, concerns about seemingly ever-rising costs, and anxiety about what the future holds. Setting aside ideologically charged (and far too frequently politically-motivated) debates that fuel this national narrative, here are some facts.

Total national health expenditures as a percent of Gross Domestic Product has risen by more than 145% since 1970. What's more, in 2016 the US total health expenditure as a percent of GDP is 44% higher than the second-ranked country (Switzerland). Yet, the average life expectancy of Americans is ranked only 11th highest, at 79 years of age; and, Americans experience the highest mortality rates in the global community.

As many of you know, The Resource Exchange pays close attention to the healthcare landscape, paying particularly close attention to Medicaid-financed healthcare. The data in this smaller universe is no less compelling.

In a 2001 report from the US Department of Health and Human Services, people with intellectual and developmental disabilities (IDD) represented just about 5% of the Medicaid population, but spent nearly 16% of the total Medicaid expenditures in healthcare. Put in more recent context, a 2018 research study puts Medicaid spending on healthcare for people with IDD at just under $5 billion annually. Yep, billion. With a "B".

So, all this healthcare stuff is, well, a big darn deal. It is not, however, surprising.

Did you know that men and women with IDD, on average, experience — brace yourselves — between eight and 14 co-occurring health conditions, like obesity and hypertension, high cholesterol, diabetes, anxiety and depression? With few exceptions, none of these conditions are genetically or physiologically inevitable for people with IDD. What is inevitable is that these conditions — treatable chronic disease, leads to higher mortality rates and lower health-related quality of life owing to lack of access to culturally-competent primary and specialty care.

Yet, we know that quality, culturally-competent healthcare produces improvements in health status at a lower cost, and people appear to be living happier lives as a potential result. We also know that there are good things starting to happen to address these challenges.

In medical school, we haven't historically taught to an agreed, clinical standard for adults with IDD. We have no board certification options for medical practitioners who may seek to treat adults with IDD, and we recognize no formal specialty or subspecialty in medicine that speaks to this essential part of our community. But, a small but growing number of US-based medical schools are focusing unprecedented attention on teaching medical students about IDD, common social determinants of health that characterize the life experience of people with IDD and the chronic conditions that tend to accompany them, and teaching medical students how to appropriately interact with people with IDD.

Our very own University of Colorado School of Medicine is a national leader, having made substantial curricular additions, starting three years ago, that formalize learning about and from, and working with adults with IDD for medical students (Big ol' shout out to Drs. Erik Wallace and Heather Cassidy for their leadership in making this happen).

Despite these advances, most folks going to medical school don't automatically think of a career in medicine that focuses on folks with IDD. They're oftentimes graduating with mountains of debt, and Medicaid-reimbursed healthcare is frankly not lucrative enough to cover the costs of running a practice, paying down hundreds of thousands in school loan debt, and putting food on the table. This, added to the lack of board certification options and the relative lack of attention paid in medical school to IDD, results in very, very, very, very, very few young physicians opting into a career in medicine that focuses on people with IDD.

That is, that is, until (maybe) now.

In late July, a bipartisan bill was introduced in Congress that would for the first time designate people with intellectual and developmental disabilities as a medically-underserved population, or MUP for short, and qualify this group for additional resources under more than two-dozen federal programs, which will increase access to medical and dental care, reduce health disparities and improve specialized training for medical providers. (The bill is H. R. 6611, the "Healthcare Extension and Accessibility for Developmentally Disabled and Underserved Population Act of 2018" or the "HEADs UP Act". Introduced in House (07/26/2018), 115th CONGRESS, 2nd Session.)

A specific benefit is… wait for it… access to loan repayment and training programs in the Health Services and Resources Administration's Workforce Development and Training Programs including the national Health Service Corps Scholarships. Yep, that's right. An incentive for medical and other health science students to choose a career — one they can afford — delivering healthcare to people with IDD.

Imagine a world in which people with IDD and their families didn't have to run through an average of 50 physicians in order to find one competent in delivering appropriate and culturally-competent healthcare. Imagine these massive rates of chronic disease, all treatable, being more appropriately addressed through a wider range of healthcare options that are designed with people with IDD in mind.

This bill — the HEADs UP Act of 2018 — is a gigantic step in the right direction, and if I'm honest, 20 years in coming. There is still a long road to travel. Congress isn't quite firing on all cylinders these days, and it's hard to imagine them picking this up as a priority. You can help.

Go to this link: https://www.house.gov/representatives/find-your-representative. Type in your Zip code. Identify your congressperson. Give 'em a call or send an e-mail. Tell them to support the HEADs UP Act of 2018. Democrat or Republican, doesn't matter. Maybe, just maybe if enough of us tell them so, they too can do the right thing for the right reason.
---

August 20, 2018
Social media as a means to welcome curious on-lookers into the magnificent world in which we work.
I was born in the 20th Century. Not a big deal, really. Many of us were. My oldest son was too, in 1999. But I was born before there were handheld computers that double as telephones, before there were CDs (no, not certificates of deposit), and before there was any such thing as social media. Facebook, Twitter, Instagram, Snapchat and others have fundamentally altered the way we humans interact with the world. None of them existed back in the good ol' days… y'know, when humans actually had to—wait for it—talk with one another.
But hey, I'm a progressive guy, utterly in touch with all things modern. So, as social media took firm hold, a maven I became. I had profiles on every platform, counted Likes and Shares and Retweets as a measure of how savvy and downright popular I was. Shared details of my life I assumed would be interesting to my 'friends,' never pausing long enough to appreciate how completely presumptuous I was. As I was absorbed in the then-novelty of this new-fangled portal to the world, I was late in recognizing the emergence of a whole new dynamic that began to characterize social media.
About a hundred years ago, I went to college at The Pennsylvania State University (go Nittany Lions!). I was young, on my own for the first time, and surrounded by a whole bunch of people who were in the exact same situation. I think it's fair to say we played fast and loose with anything resembling good judgment.
One of the things I took notice of was what we came to refer to as 'Beer Muscles.' Beer muscles are quite common among young, college-aged males who have discovered beer like the old 49ers discovered California. What are beer muscles? So, imagine these same, thirsty young men whose inhibitions have been stripped by several cans of too-easy-to-access beer. These same, otherwise bright, even polite young men, eager to impress the young ladies in their midst, would engage in feats of strength that were, well, just silly. It's never a good idea to 'front' a bouncer, for example; or, to make idle threats to other, similarly-lubricated young men who fancied the same young ladies. When muscle is only muscle with the benefit of ample supplies of beer, beer muscles are born.
It occurs to me we are seeing a similar dynamic with social media. Seated behind the soft glow of a computer screen in the anonymity of a dark room, people can write virtually anything. And so they do, portraying a confidence that isn't always grounded in fact or even reality. I recently left Facebook, never to return, aghast at the seeming immunity granted to its purveyors who quite frequently and quite happily post things that are just awful! Insults, calling names—bad names, false and baseless accusations. Bullying, by any definition. Beer muscles, but from a far darker place and with far more damaging and lasting impact.
I was recently sharing this with my Marketing Director. Turns out, modern marketing relies kinda heavily on social media platforms like Facebook and Twitter and others. She's right, my Marketing Director. Objectively, I know this. But, how to reconcile this 21st Century tool with my 20th Century roots, where personal contact and traditional media are the tools of marketing? And, what to do about the just plain ol' bad manners that have become the unfortunate norm in social media?
Here's what I think we do, individually as humans, as professionals and as members of the homo sapien community. We use our manners. We're polite. We agree with grace and disagree with civility. We invite dialogue and discovery, while rejecting mean-spiritedness and bullying. My mom would have, were she alive in this modern world, told me to lead by example. No preaching, no dictating terms. Be humble, she'd counsel. Create community, nurture relationships. Keep your word and stand up for anyone needing a hand-up. True when I was heading outside with my Tonka trucks, and true today when I head to the digital playground.
As an organization, TRE needs to share information, to engage the community it serves and the one of which it is part. We need to advocate and educate, to welcome curious on-lookers into the magnificent world in which we work, to introduce kids and adults with cognitive disabilities to the community which sometimes looks beyond them. We need to share our ideas, test our theories, and stand firm in the unquenchable thirst for the fullest expression of all human rights by all humans.
This, I think, is where and how social media fits into my view of the modern world. Old as I may be getting, there are always opportunities to open new doors, to reconsider and re-contemplate new avenues of connecting with the world in which we live. I'm not sure Facebook dialogue will ever replace a good old fashioned conversation in a cozy nook over a cup of coffee or a glass of wine. But hey, this old dog learns new tricks every day. And if I can do it, so can you.
---
July 24, 2018
Forever Grateful
I had a pretty fantastic, if brief chat this morning with a co-worker here at TRE. It wasn't a particularly uplifting chat, but a really important and good one. It was about death and dying. We have, at TRE, the most exquisite privilege of working alongside nearly 5,000 kids and adults and their families across southern Colorado. Among those nearly 5,000 people are infants and toddlers, 'tweeners' and teenagers, young adults, middle-aged adults and yes, fabulously enough, seniors. We happen to serve a woman in her 90s, an absolute miracle when considering that at the turn of the 20th Century, the average lifespan of people with intellectual and/or developmental disabilities (IDD) was 19. We've come a long way.

While people with IDD are indeed living longer than at any point in human history, no one lives forever. Death is inevitable. We know it and we prepare for it. But seemingly no matter the preparation, death is hard.

In 1993, my mother (z"l) died at 53 after a battle with cancer. She was diagnosed about 18 months earlier. We knew it was a deadly cancer, and we prepared for the worst. On an otherwise nondescript September morning, having had lots of time to prepare, I got the call. By the time I raced to the hospital, a drive I'd made twice a day in the weeks before to visit her, my mom was gone.

For all the preparation, the time to think about what I would do, the planning we'd done, I was utterly crushed.

Time does indeed heal all wounds. As these nearly 25 years have gone by, I have healed. My memories are made up of countless images of laughter and love, pride and complete happiness. The pain of her losing battle with cancer has been replaced with deep pride for the courage of her fight. The sense of loss, which never completely goes away, is replaced with a keen sense of her contribution to the world over her 53 years—she actually did what she counseled me to do, making the world better for her journey. Her legacy is defined by the change she brought to her family, her community and her universe.

At TRE, we grudgingly acknowledge that the people we support, who invite us to be part of their journey, will grow older and eventually, even as we wish it not to be so, we will lose them. We prepare, we plan; we work with family and friends to make sure arrangements are put in place. We do what TRE does through the lens of service delivery. It's our job.

But, we also grieve. We mourn the loss of people who touched our lives, people who allowed us the honor of a brief glimpse into their dreams and aspirations. And no matter how much preparation and planning we do, no matter how many times we remind ourselves that ours is a 'professional' relationship with the people we serve, it's never enough to relieve us of our grief.

The universe is made up of countless stars. As one burns out, another is born, but the universe is changed forever. Some weeks ago, I called a mom whose daughter TRE had served. She'd just passed away… I found myself at a loss for words of any comfort for this mom, who outlives her daughter, surely every parents' nightmare.

I struggled to know what to say, so I said just this: "The world has lost a light, and we are darker for it. But, that same world is far, far richer for your daughter's impact on all of us. We are better because she was among us as long as she was. That is and always will be her legacy."

Death is hard. And no amount of time prepares us for it. This is as true for all of us in our personal lives as it is true of our professional journeys at TRE. All of us are touched by people alongside whom we have the honor of working, better and richer for the gift of their influence. All of us resist acknowledging the inevitability of death, and when it comes, we are devastated. We struggle through our sense of loss, and we build a treasure trove of memories that sustain the legacy of their impact on our lives. Ironically, this is the lasting gift given us from people with whom we work—their impact on us, an impact that transcends the brevity and context of the relationship. We are stronger, wiser and that much more complete, for which we are forever grateful.

---
July 6, 2017
Twelve years ago this month, Dr. Ron Smith became the President of the Board of Directors for The Resource Exchange. As the Agency's brand spanking new CEO, Ron was to be my partner in leadership over the next two years.
Ron was smart, thoughtful and quietly passionate about TRE and the work we do. Relatively short in stature and bespeckled, he nevertheless intimidated the crap out of me! He was THAT smart, carried himself as a proper gentleman, and had been associated with TRE for years before I arrived on these shores.
Those two years, as were the two that followed, were not for the faint of heart. The Colorado system of services for people with intellectual and developmental disabilities would undergo paradigm-shifting changes that tested the system's resolve and exposed fatal flaws that might have hurt the very people it was designed to help. For TRE, it was that and more. Shifts in funding mechanics laid bare a raft of unfunded mandates, which strained the organization's financial resources.
Throughout, Ron was a steady, calm hand at the helm. Seemingly never ruffled, Ron kept the organization pointed forward. He demanded unwavering focus on our mission and full, unrelenting dedication to the people we serve. That was, he would say, our 'True North', a beacon from which our gaze could not be stolen.
Privately, Ron was patient with the new CEO, endlessly encouraging and always available. He went out of his way to ask about my wife and the boys, to urge me to spend time with family and relax outside of work in the pursuit of hobbies.
After my first full year at TRE, he handwrote a personal note that I've kept all these twelve years. As was Ron's way, it was short of words and long on meaning. His closing thought was this:
"We may never fully know why, but our journeys have brought us together. I'm very glad they did."
Ron Smith, my mentor, collaborator and, dare I say, my friend, died May 24, 2017. He was 77. I miss him already.
Perhaps exactly as it should be, I learned of his passing at the office. It was all I could do to keep it together long enough to slip into my office, quietly close the door so that I might cry at the news. I drifted back to those early years, hearing his encouragement and steadfastness, his wise counsel, his steady hand.
Life is a miraculous journey. We are given the gift of encountering other people whose purpose is to touch us, to compel us to reach farther than we believe ourselves possible. And if we're lucky, those people leave an indelible mark on us. Dr. Ronald G. Smith was just such a man. I am a better person for having known him, and I am forever thankful for having had that privilege.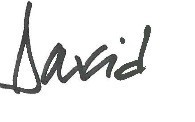 ---
May 2017
After our introduction – and an interminably long pause – we are back to Grasping the Nettle.  And, in the spirit of Grasping the Nettle, we're happy (we think) to offer our thoughts on the goings on in the US Congress related to healthcare and Medicaid reform.  In full disclosure, our thoughts are not happy ones.

Let's start at the end.

The US House of Representatives' version of the American Health Care Act (AHCA) will hurt people with intellectual and developmental disabilities (IDD).  Badly.  There's no way to sugar coat this, and no amount of rationalization makes it better.

The AHCA contains significant changes to Medicaid and how the federal government finances Medicaid services.  Most of the rhetoric in the debate has focused on traditional healthcare.  Far less prominent in the debate has been Medicaid-financed long term services and supports, the kind of services on which countless people with IDD rely.  In fact, Medicaid is the primary funding source for nearly 80% of people with IDD who live in their home communities.  As The Arc of the US puts it, these Medicaid-financed supports provide dignity to people with IDD by providing help with meals, bathing and dressing, toileting, in-home skilled nursing, and communication support, to name but a few.  These supports can be the difference between life and death.

Now enter the AHCA.  As it stands, in federal fiscal year 2020 (which would begin in October 2019), Medicaid financing will change to a block grant structure, based on a per capita per state cap. Estimates of the total impact of this and related changes to Medicaid are as high as…brace yourselves…$900 billion.  Yes, billion.  With a B.

Congressional Leadership has gone to great lengths to tell us the "States can make up the difference," essentially shifting the funding obligation to the States' discretion.  As we Coloradoans know, any such scenario would first have to be taken to the voters as a tax issue (on the premise that to make up $14 billion in revenue losses from the fed, we'd have to raise taxes here at home.)  And please forgive us being skeptical that Colorado taxpayers would be willing to tax themselves to this purpose.

Knowing the Coloradoans with disabilities and older Coloradoans rely heavily on Medicaid-funded health insurance and long term services and supports; and, knowing that about two-thirds of Medicaid spending is on services for the elderly and people with disabilities, who comprise only about 25% of Medicaid recipients nationally, the disproportionate impact of the AHCA on Coloradoans with disabilities and older Coloradoans is clear.

We believe we must act to protect life sustaining Medicaid benefits for people with intellectual and developmental disabilities.  With thanks to our pals at The Arc of the US, see the major provisions of the AHCA.  Educate yourselves.  And then, as you may be inspired, speak your mind. 

Go Find your Representative and your Member of the Senate and share your thoughts.  Remember, members of Congress ultimately work for us.  They do listen.  Make sure you make yourself heard.  It seems to us there is plenty at stake and much for which we must fight.   
---

May, 2016
I've always found the notion of a blog somewhat amusing. To write a blog forces the writer to make a set of fairly sweeping assumptions, not least that people would be interested enough to want to read the writer's musings. It takes a fair fit of confidence to make such an assumption. Or delusions of grandeur.

Yet, blogs can be a fascinating way to engage people. And, they can offer a glimpse into different worldviews, which I believe is an opportunity to learn.

On the premise that we can achieve those latter ends, I am delighted to welcome you to Grasping the Nettle, a blog dedicated to issues of importance to people with intellectual and developmental disabilities (IDD), their families, their support systems and its stakeholders, and to The Resource Exchange (TRE). Our vision, a la Seinfeld, is a "blog about nothing." IDD-related, of course, but otherwise random thoughts of those of us who find ourselves working with people with IDD. We envision guest bloggers—people internal to TRE and external. We envision guests who are found among our supporters, our stakeholders, our families…really anyone with an interest in IDD. My role will be a kind of blog moderator, as it were. I'll write some, and leave the writing of others to others. We'll not blog everyday—we're unlikely to even follow a particular schedule. When issues of interest come up, we'll write on it and invite our community to jump into whatever dialogue ensues.

Mostly, we seek to use Grasping the Nettle as a means of engagement. That's where you come in. See an opinion with which you disagree? Weigh in. Have a different take on an issue? Add it to the discussion. Want to see us take on a particular issue? Let us know. Let's use Grasping the Nettle as something of a 'chat room'. We all have opinions—so let's exchange them. That will bring the blog to life, and that, my friends, is what we want!

Watch this space for blogs to come. We'll deal broadly with issues of importance, at least to us. There's always lots to talk about, and we'll seek to talk about stuff here. From employment to affordable housing; from healthcare to long term services and supports in Colorado; from the entirely intellectual to the unavoidably emotional; and, from this to that, we will introduce a whole range of hopefully interesting, informational, and inspirational issues. Stay tuned.

Oh, and by the way, if you happen to find yourself in the British Isles and someone suggests you "grasp the nettle," you are being encouraged to deal bravely with a challenge. I love it. And so it was that Grasping the Nettle was born…