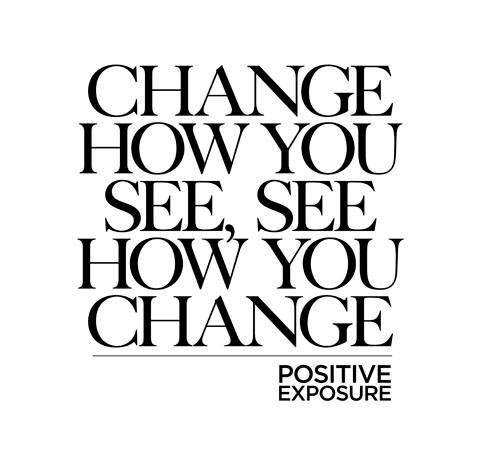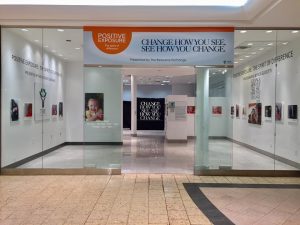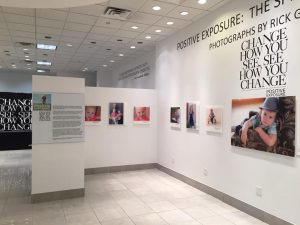 For more information on how to establish a Positive Exposure Photography Exhibition in your community, click on the link below:


Positive Exposure Overview

---

POSITIVE EXPOSURE – "The Spirit of Difference"
PHOTOGRAPHY EXHIBITION
Has Been Extended!
Located on the lower level near Center Court in the Dillard's Wing
Open Monday through Saturday 10am – 7pm
Sundays 11am – 6pm

Positive Exposure features a collection of photographic portraits taken by internationally renowned photographer Rick Guidotti, who has spent fifteen years working to affect a sea change in societal attitudes toward individuals living with genetic differences.
Guidotti, an award-winning former fashion photographer, founded and directs Positive Exposure, an innovative nonprofit arts, education and advocacy organization that explores the social and psychological experiences of people living with genetic, physical, intellectual and behavioral differences.


It is truly moving and hard to fight back tears when someone as kind and beautiful as this photographer works tirelessly and shamelessly to break social norms and show that beauty comes in all different shapes, sizes and capacities, including an extra chromosome. THANK YOU!  From one family embracing the beauty of autism.  Aspen
This exhibit represents portraits of people living with intellectual and developmental disabilities and provides the opportunity to see beyond all labels or disabilities. It celebrates our very own community ambassadors as the beautiful, vibrant individuals they are.
The Resource Exchange (TRE) serves over 4,400 individuals in the Pikes Peak Region, with a mission of building independence for people with intellectual and developmental disabilities.  TRE partners with hundreds of human service provider agencies, school    districts, and a host of additional corporate, academic, research and healthcare partners in the delivery of services to offer fully customized and innovative services that focus on exceptional health and welfare in order to grow quality of life.
We are particularly proud to collaborate with Rick Guidotti and Positive Exposure to create this "The Spirit of Difference" Photography Exhibition. 
We share the belief that each of us seeks the fullest expression of our independence,    pursuing our unique quality of and purpose in life. And through these spectacular photographs, we join Rick in the hope that our community will join with other communities around the world to see beauty in everyone and to instill a profound respect for diversity and understanding of people of all differences. 
We encourage you to join Rick, TRE and our friends featured in this exhibit to "Change How You See, See How You Change."   
"A Positive Exposure… The Spirit of Difference" will expose our community to the idea of beauty of all people through a different lens, and increase awareness of the IDD population in our region.