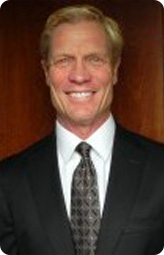 Warren Wieland, Ph.D.
Board President
wwieland@tre.org
Warren Wieland is principal and chief petroleum engineer for Nueces Capital and has been a resident of El Paso County for 19 years. Warren has been involved in community activities serving the needs of others for many years, most recently as assistant treasurer for Monument Hill Kiwanis Club. He also was a member of the State of Colorado's Deferred Compensation Board responsible for implementation of and regulatory oversight for the state's retirement plan. Warren formed the special needs planning division to address the long-term retirement needs of plan participants with developmental disabilities living throughout Colorado. Warren's wife, Lisa Wieland (also a board member) introduced him to TRE in 2011 and joined TRE's board in July 2014. "Based on what I learned and meeting many dedicated and committed people, I decided to become involved with TRE directly and work with like-minded people to build awareness of TRE's mission. While serving the needs of those with developmental disabilities, I keep in mind Mother Teresa's quote: "Yesterday is gone. Tomorrow has not yet come. We have only today. Let us begin."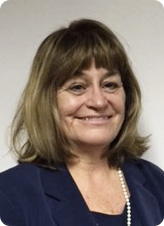 Sarah Brittain Jack
Board Member
sjack@tre.org
Sarah Brittain Jack is the principal of Sarah B. Jack & Associates primarily a political and government relations firm focusing on relationships between the private sector and their government. Sarah has been very active in the community for more than 30 years both in the political and government relations' arena as well as being a volunteer in the non-profit sector. Sarah's involvement with The Resource Exchange (TRE) began in early 2000 and has continued as a volunteer for the organization including since its inception The Building the Dream event as a table host. "I have a niece with an intellectual disability and because of the caring, committed people, including her family, teaching, mentoring, and nurturing her she has made a very successful life for herself." said Sarah "That commitment to people who need a bit more of a hand up is what I see the amazing people who work for this organization do everyday and I want to support that endeavor in any way that I can."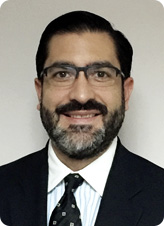 Jonathan A. Liebert
Board Member
jliebert@tre.org
Jonathan A. Liebert is currently the CEO and Executive Director of the Better Business Bureau of Southern Colorado. Jonathan is a Colorado Springs Native, is a recognized Leader in Colorado by the Beanstalk Foundation, and was presented with the 2016 Rising Star award by the Colorado Springs Business Journal. As the CEO of the BBB since June 2015, Jonathan has sought to increase awareness in the community of the importance of integrity and trust in business, revitalizing the BBB brand that has played a crucial role in our community for more than 30 years.
Previously Jonathan served as Vice President of AspenPointe Enterprises, where he spent 14 years building a stronger community through social enterprise, solving prevalent social issues, and serving disadvantaged populations. Well respected as a Social Enterprise expert in our community, he is often sought out for his expertise in this emerging fourth sector of the economy, using business strategies to improve the health and welfare of our community. Jonathan is also one of the co-creators of the Peer Navigator Model, an innovative model for the military that was presented to the White House Joining Forces Committee and has been featured in the New York Times and Time Magazine.
Jonathan currently serves on the Board of the Colorado Chapter of the Social Enterprise Alliance, Pikes Peak Workforce Investment Board, Junior Achievement Board, The Resource Exchange Board, Silver Key Social Enterprise Committee, PPCC Business Advisory Committee, and the SHIFT Thrift Store Board. Jonathan has a Masters in Counseling Psychology and Counselor Education from the University of Colorado Health and Sciences Center.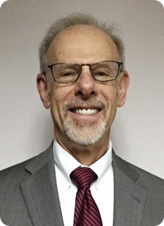 Ron Rubin
Board Member
rrubin@tre.org
Ron has worked in the development arena for 14 years, first as a Major Gifts Officer at Colorado College and currently at The Memorial Hospital Foundation as the Development Director for Major Gifts. This work emerged from Ron's career as a stock broker that spanned 22 years previously. Other boards Ron has served on include Children's Literacy Center, Downtown Rotary Club, The Arc of the Pikes Peak Region, Colorado Springs Youth Symphony, Nutrition Camp School Foundation, Colorado College, Memorial Hospital Foundation, and City of Colorado Springs advisory groups including The Trails, Open Space and Parks Working Committee and Utility Policy Advisory Committee. Ron has participated in hundred million dollar campaigns and also smaller but significant fundraising projects. He finds each of these challenges rewarding for each organization and in each goal that is reached. Ron is married to Karen for 39 years and has two grown children. Jill is married and lives in Colorado Springs and Daniel lives in Jerusalem, Israel with his family.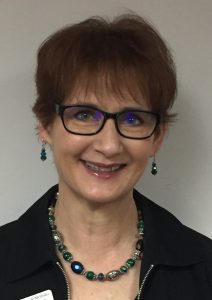 Julia Sands de Melendez
Board Member
jmelendez@tre.org
Troy Stubbings
Board Member
tstubbings@tre.org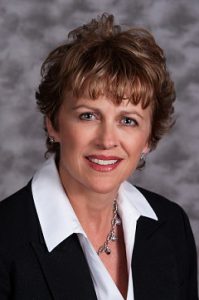 Carolyn Sundahl
Board Member
csundahl@tre.org

Carolyn Sundahl is a CPA and the President of Sundahl & Assoicates, P.C. and has been a resident of El Paso County since 1991. She has assisted small business owners and individuals in building their businesses and planning for their future goals with Sundahl & Associates since 1999. Her devotion to the accounting profession began in the banking industry in the 1980s and continued with her tenures at KPMG and Ernst & Young while in Wichita, Kansas.
Upon return to Colorado in 1991, she began raising her family and developing family businesses before starting Sundahl & Associates, P.C. in 1999. Her passion for relationships and assisting others has led her to contribute time and energy to a variety of organizations including the American Heart Association, Junior Achievement, and Interfaith Hospitality Network to name a few.
Carolyn was introduced to TRE in recent years through a Board member. After speaking and visiting with family members and individuals with intellectual and developmental disabilities (IDD), she committed to join the Board in early 2016. Family stories and struggles, the mission of TRE coupled with integrating individuals with IDD back into our community, and the incredible TRE staff and Board were the motivating factors in being a part of this incredible organization. "The passion of each individual involved with the TRE whether it was an employee or volunteer is inspiring. I felt compelled to be a part in making positive changes in the lives of those affected by IDD—families and individuals—along with the impact on our community."
Carolyn is a graduate from the University of Colorado-Boulder (Economics) and The Wichita State University (Master of Professional Accounting. Her interests include a great love of the outdoors whether on a bike or on a hike, travel, cooking, and gardening.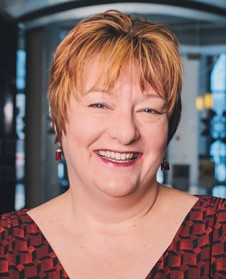 Heather Whitworth
Board Member
hwhitworth@tre.org


Heather Whitworth is currently the Finance Officer for the Downtown Partnership of Colorado Springs and has been a resident of El Paso County since 2000. She is a graduate of the University of East London (Accounting & Finance) and The University of Phoenix (Master of Business Administration). Her career in the accounting profession began in the 1990's when she relocated to South Carolina from Europe, with extensive experience garnered in the health insurance and manufacturing industries. In 2000 she moved into the non-profit accounting arena; a brief tenure at Pikes Peak Hospice preceded her thirteen years with TRE, which culminated with the CFO position. Since leaving TRE, her passion for their mission has remained strong, in part because she is the proud sister of a brother with a developmental disability and also because she has tremendous respect for the staff due to the support they provide those with IDD and their families on a daily basis. Heather has always felt the need to give her time and energy to serving others in her community and has volunteered for the Susan G. Komen Race for the Cure, National Multiple Sclerosis Society MS 150 and various Air Force fundraising events in the past.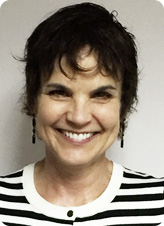 Lisa Wieland
Chair, Development Committee
lwieland@tre.org
Lisa Wieland is the business banking officer for Integrity Bank & Trust. Lisa was first introduced to The Resource Exchange through Integrity Bank & Trust's support and sponsorship of the Building the Dream luncheon. She was impressed and deeply touched by TRE's mission and success in making a difference in the lives of people with developmental disabilities. She made a commitment to help make a difference too. "As a business banker, I have the privilege of working with people from all walks of life. I know and understand the daily challenges that people with developmental disabilities face and I want to be part of improving this community. It's an honor to be involved with TRE's committed staff, volunteers and clients." Lisa is the Chair of the Development Committee.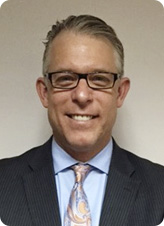 David Ervin
Chief Executive Officer
dervin@tre.org
David Ervin joined The Resource Exchange in July 2005. David brings over 20 years of professional experience to TRE, having worked in a variety of capacities in the intellectual and developmental disabilities industry. Beginning his career in 1987 as a direct support professional, he has worked in progressively more responsible positions, most recently as Vice-President for nine years at Oak/Leyden Developmental Services, Inc. in Oak Park, Illinois. His industry experience includes leadership positions with the American Association on Intellectual Disabilities, both nationally and at a state-level. In 2004 he was named Adjunct Faculty at the University of Illinois at Chicago. David has extensive consultancy experience and speaks on issues of leadership and systems design nationally and internationally.